Shortlisted: darc awards – Best Landscape Lighting Scheme – Low Budget
Run by Bootstrap, a community charity, whose mission is to unlock local potential, Dalston Roof Park has become one of the most popular summertime destinations in London.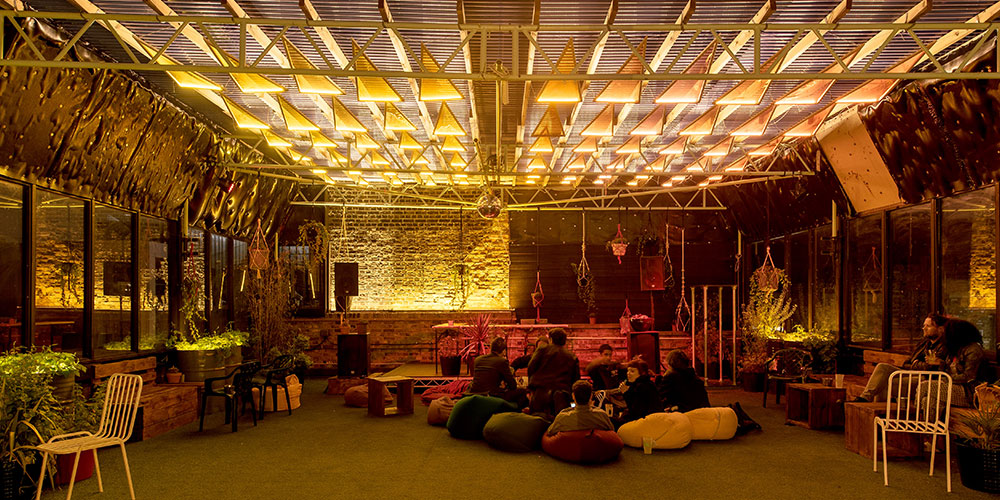 The concept, devised by lighting designers Michael Grubb Studio, was 'Sunset, all night long'. This was achieved through the use of white light and a limited range of yellow, amber and red filters, which allowed the design to mimic sunset, creating an environment where visitors could experience the subtlety of colour.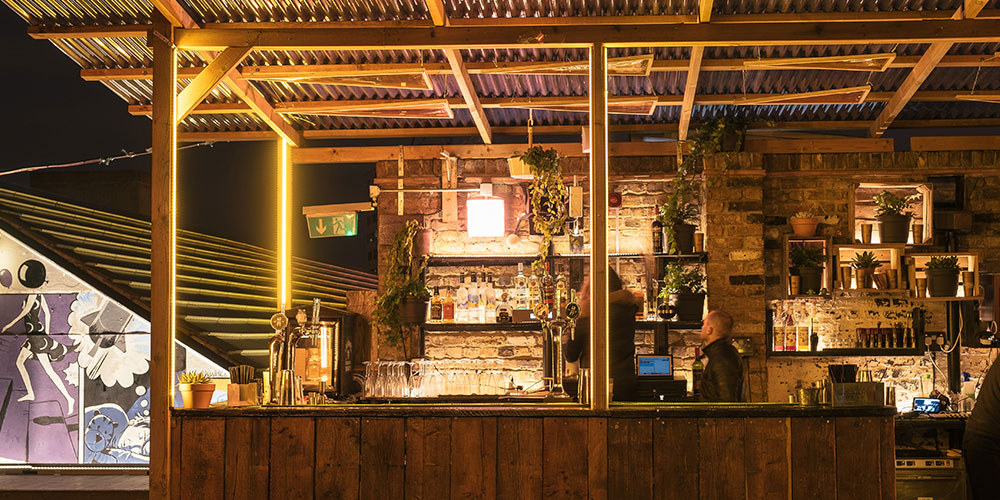 Natural and artificial light were used within the event space, which accommodates the main bar, the stage, sound system and screen. Triangles comprising coloured filter and Optelma's Opteflex linear LEDs, housed within Optelma's ROKS profile, provide a stained glass window effect during the day, and are illuminated and sequenced to transform the space at night. Lighting within the bar was inspired by studio photography lighting techniques, using two different colours from adjacent angles. This simple approach enables the design to create the sensation of a late sunset, which in turn provides a warm glow that complements skin tone.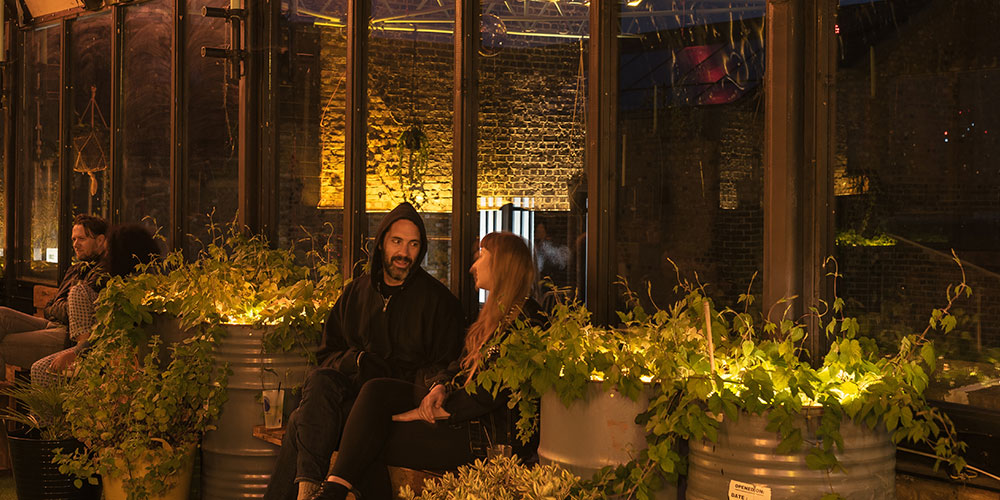 The smaller side of the roof features an open-air garden space with tables and seating. A unique lighting solution was developed where Optelma's IP rated LED tape was incorporated within the irrigation system. This cost-effective approach matched the ethos of the project and creates a warm glowing effect to the planters and barrels that act as meeting points.
The project relied on the enthusiasm, generosity and commitment of so many people, one of which was Optelma. The Roof Park is now a thriving event space which houses a wide range of events throughout the year. Optelma's products helped to create a flexible lighting scheme that can be reconfigured in the future as needed.
 
Stuart Alexander, Senior Designer, Michael Grubb Studio
 
Team
Client: Bootstrap
Lighting Design: Michael Grubb Studio
Photography: Mike Massaro.
Copyright: Michael Grubb Studio