Optelma Lights Strand East Tower
Strand East Tower stands within Dane's Yard in East London. The lighting scheme for the landscaped space surrounding the Tower was designed by Hoare Lea Lighting with exterior LEDs manufactured and supplied by Optelma. Optelma's technical team also provided onsite technical assistance.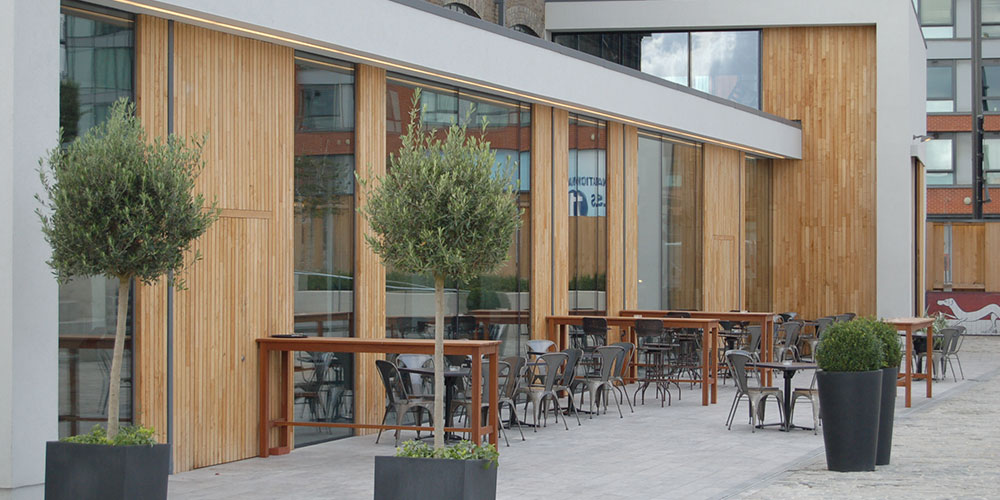 Optelma's FIRO bespoke linear LED profile lights the steps and surrounding fence, aiding way finding, while complementing the drama of the Tower by creating a  subtle backdrop. The profile also acts as a heat sink for the LEDs.