Total Lighting - Quad Profile 'one of the best'
Optelma's Quad has been selected by Total Lighting magazine as one of the best fittings on the market for good looks and energy saving potential in the office.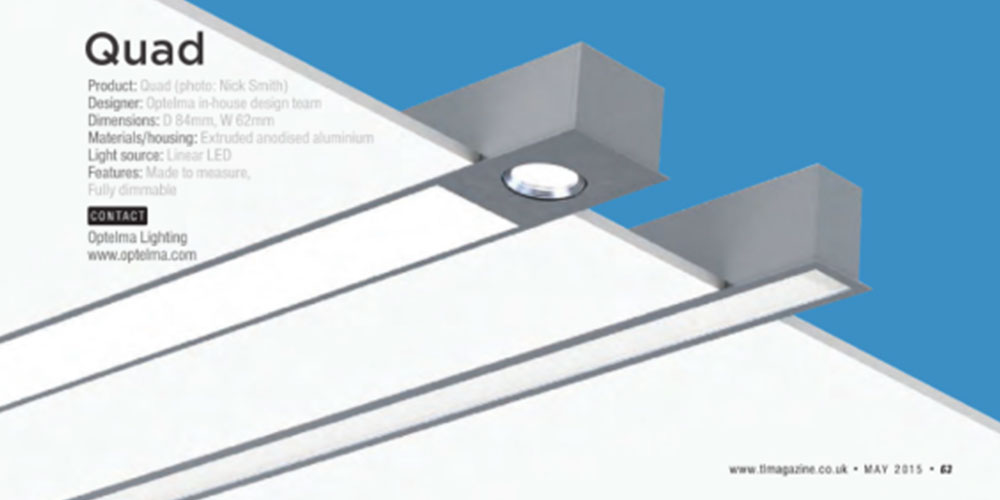 Quad is a made-to-measure extruded aluminium profile that provides a lighting solution with excellent performance and glare control. It can also be pre-formed into circles or rounded segments or used in zigzag configurations with bespoke mitred four-way corners. The edges are then plastered-in to create a seamless integrated effect.